Medigap Insurance Plans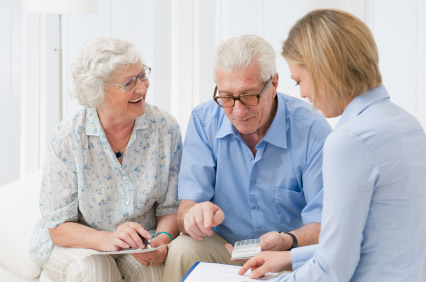 The available supplemental insurance plans that are offered are lettered plans A-N. Each plan offers a different benefits package and each has a different premium. Some plans offer higher monthly premiums but lower out of pocket expenses. Some offer low monthly payments but higher expenses out of pocket. To learn more, you can see the image we've attached below, as well as the other plan pages we have listed below. The best way to learn about each plan and which one best applies to you and your needs is by talking to a quality insurance company that can assist you in matching a plan to your needs. To get started, compare Medicare Supplemental Insurance quotes today.
How to Read the Following Chart
Check marks in the chart denote a coverage of 100% of the described Medigap benefit. If there is no check mark and instead a percentage marker, Medigap policies on each plan cover up to that percentage for the according benefit provision. If a box is blank, the Medigap policy is not sufficient for that benefit. You should also note that Medigap plans from MedicareSupplementalInsurance.com providers only cover your coninsurance premiums if you have already paid the deductible.
Medigap Plans Effective June 1, 2012

Medigap Benefits Chart

Plan
A
Plan
B
Plan
C
Plan
D
Plan
F *
Plan
G
Plan
K
Plan
L
Plan
M
Plan N
Medicare Part A Coinsurance and Hospital Costs up to an Additional 365 Days After Medicare Benefits are Used Up.
Medicare Part B Coinsurance or Copayment
50%
75%
***
Blood (First 3 Pints)
50%
75%
Part A Hospice Care Coinsurance or Copayment
50%
75%
Skilled Nursing Facility Care Coinsurance
50%
75%
Medicare Part A Deductible
50%
75%
50%
Medicare Part B Deductible
Medicare Part B Excess Charges
Foreign Travel Emergency (Up to Plan Limits)
Out-of-Pocket Limit **
$4,620
$2,310
* Medigap Plan F also has a high deductible option available for your policy. Under the high deductible choice, it is your responsibility to cover the $2,070 for the 2012 period before your Medigap plan covers any additional cost.
** Medigap Plans K and G have additional out of pocket limits that will only require you pay $4,620 and $2,310, accordingly. Once that is covered by you (and you have also paid your yearly Part B deductible), the MedicareSupplementalinsurance.com provider Medigap plans will pay 100% of your covered services the rest of that calendar year.
*** Medigap Plan N will pay for 100% of your Part B consinsurance payment, up to a maximum of $20 for office visitations, as well as a $50 copayment for unexpected emergency room hospital visits that don't conclude in an longer duration stay at the hospital.
Of the ten Medigap policies available, Medicare Supplemental Insurance Plan A is the basic policy. All Medicare Supplement Insurance Companies are required to offer Medigap Part A. Not all insurance companies carry all of the Medigap policies. See full description…
Medicare Supplemental Insurance Plan B, also known as Medigap Plan B or Medigap Part B, is provided by the Federal Government and is available in most states. It is a supplemental health insurance program available to those who meet eligibility requirements and is designed to fill the gaps in Medicare Plan coverage. Medigap Plan B provides two types of medical coverage, services which are considered medically necessary and services which are considered preventative care. Preventive care services are those which detect and prevent illnesses before they arise or worsen. See full description…
Medicare has given seniors a great sense of security when it comes to health insurance, but there are still some costs that don't get coverage, creating the Medicare gap. In order to cover this gap in services, Medigap plans were created and designed to assist seniors in accessing more appropriate care for senior living and health insurance costs. This could be anything from preventative care to nursing care and prescriptions. See full description…
Medigap policies were created to provide coverage in the areas that original Medicare coverage plans lack. This helps Medicare recipients customize their health insurance plans and obtain the coverage that benefits them the most. See full description…
Medigap Plan F is one of the many Medigap policies which cover the "gap" between the individual needs of a patient and the actual coverage that general Medicare health insurance provides. See full description…
Medigap Policy G is similar to Medigap Policy F with the difference of Policy F covering the deductible for Medicare Part B, whereas Medigap Policy G requires the enrollee to pay this deductible. Because of this difference, Medigap Plan G premiums are often offered at more affordable rates, when compared to Plan F. Like Plan F, Medigap Plan G health insurance was designed to help cover excess costs from physicians and other healthcare providers that Medicare does not cover. See full description…
One of the many Medigap plan health insurance options for those seeking to meet medical expenses not covered by standard Medicare coverage, Medigap Policy K is designed specifically to help people who need additional hospital, hospice and skilled nursing services. In addition to providing all of the services that Medicare Part A offers which consists of 100% hospital coinsurance costs, Medigap Policy K offers 50% co-pay for a variety of other services. See full description…
Medigap Plan L is one of the Medigap (supplemental Medicare coverage) health insurance plans which insurers are now able to offer as per Federal Medicare law, and its deductible related terms make premiums. Like every Medigap policy, it pays for the entire Medicare Part A coinsurance (copay) as well as for any hospital costs after Medicare Part A limits are exhausted. However, there are limits to coverage until the $2310 deductible has been met. See full description…
Medigap Plan M is a new Medigap policy that came into effective on June 1, 2010 as part of the Medicare Improvements for Patients and Providers Act. This plan was designed for individuals who would prefer lower monthly premiums for an attractive health insurance plan, but are willing to pay higher out of pocket medical expenses in exchange. Unlike plans C, D, F and G, Plan M is a cost-sharing plan, which means that the participant must cover any additional expenses that should occur. See full description…
The Medigap Plan N became available after June 1, 2010. This health insurance offers many useful benefits. The plan provides co-insurance payments on hospitals costs for Medicare Part A, as well as a full year of payments once Medicare benefits have been depleted. Medigap N policies pay 100% on Part B co-insurance, however, doctor visits cost up to $20 and emergency room visits cost up to $50. The plan pays Medicare Part A hospice care co-insurance and co-payments, in addition to co-insurance for skilled nursing facilities. Deductibles under Medicare Part A are paid under this plan. The plan also covers foreign travel emergency treatment. See full description…